Went to catch No Doubt in Irvine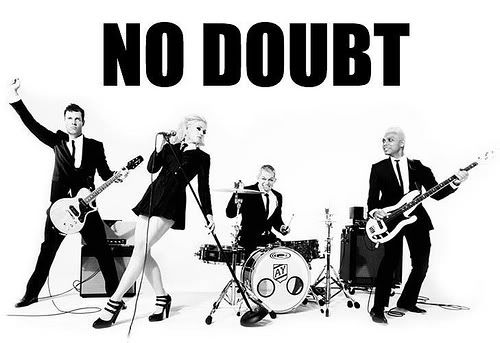 First, the traffic down to Irvine, CA was A DISASTER, I live not that far away, up in Los Angeles, but the traffic, awful, people getting off work + all the cars backed up for miles waiting to exit the freeway, awful, awful, here's the pic I took on my handy Blackjack II when we rolled down there, there were a lot of parents driving their kids down, lol.




We got there, FREE PARKING, absolutely NO ORGANIZATION, walked about 35 minutes across the parking lot to get to the entrance of the venue, +25 minutes to walk across the food and beverage stands + 10 to walk UP to our seats, I will NEVER go back to that venue, disaster, unless Muse performs there again, fuck, I'm screwed. We completely missed The Sounds, but I'd already seen them live but my sister in law hadn't so she was pissed, haha. So we caught Katy Perry's last couple of songs, whose voice live btw, was incredible.




Took a couple of pics and video, but I decided to put the camera the ENJOY THE SHOW, also Gwen is absolutely stunning, did push-ups while performing and had KILLER ABS, she's absolutely perfect. They played all the classics. The whole show had a Clockwork Orange theme, great film, great show, god awful venue.




No Doubt Ex-Girlfriend